Company
Industrial Power Tools & Hand Tools Expert & Manufacturer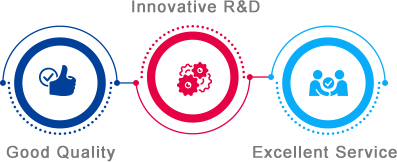 Brilliant Engineering Co., Ltd. is a leading manufacturer for both hand tools and power tool accessories. For over 10 years, we have been providing the most comprehensive hand tools and power tool accessories with very high performance and good quality for the professional industries, such as general construction, automotive, metal working and wood working. We are confident that our products are able to help the end-users work efficiently and get the job done correctly.
In Brilliant Engineering, we have implemented systems for management support, inventory management and information technology. We also have an incomparable Research & Develop team with great expertise and experience. We are not only capable of original design, but also able to customize according to customers' requirements. This enables us to obtain a number of product patents. Our experienced staff also offer excellent customer service in terms of prompt response for product inquiries and deliveries.
We are confident that our products and service, as well as continuous product innovations and improvements will bring the most benefits to customers and end-users. We will be the best partner with expertise and efficiency. Our experienced staff are ready to advise you on any inquiries you may have on our products. Each of our staff has been through extensive training, including hands-on experience. Please continue to view our website and we look forward to having the opportunity to offer our service to you.